2nd Annual
SHUCK PORTLAND
FEBRUARY 2-9, 2019
A CULINARY FESTIVAL DURING OYSTER SEASON
Slurpers wanted for a week of oyster parties, classes, panels, and dinners.
FEBRRUARY 2-9. 2019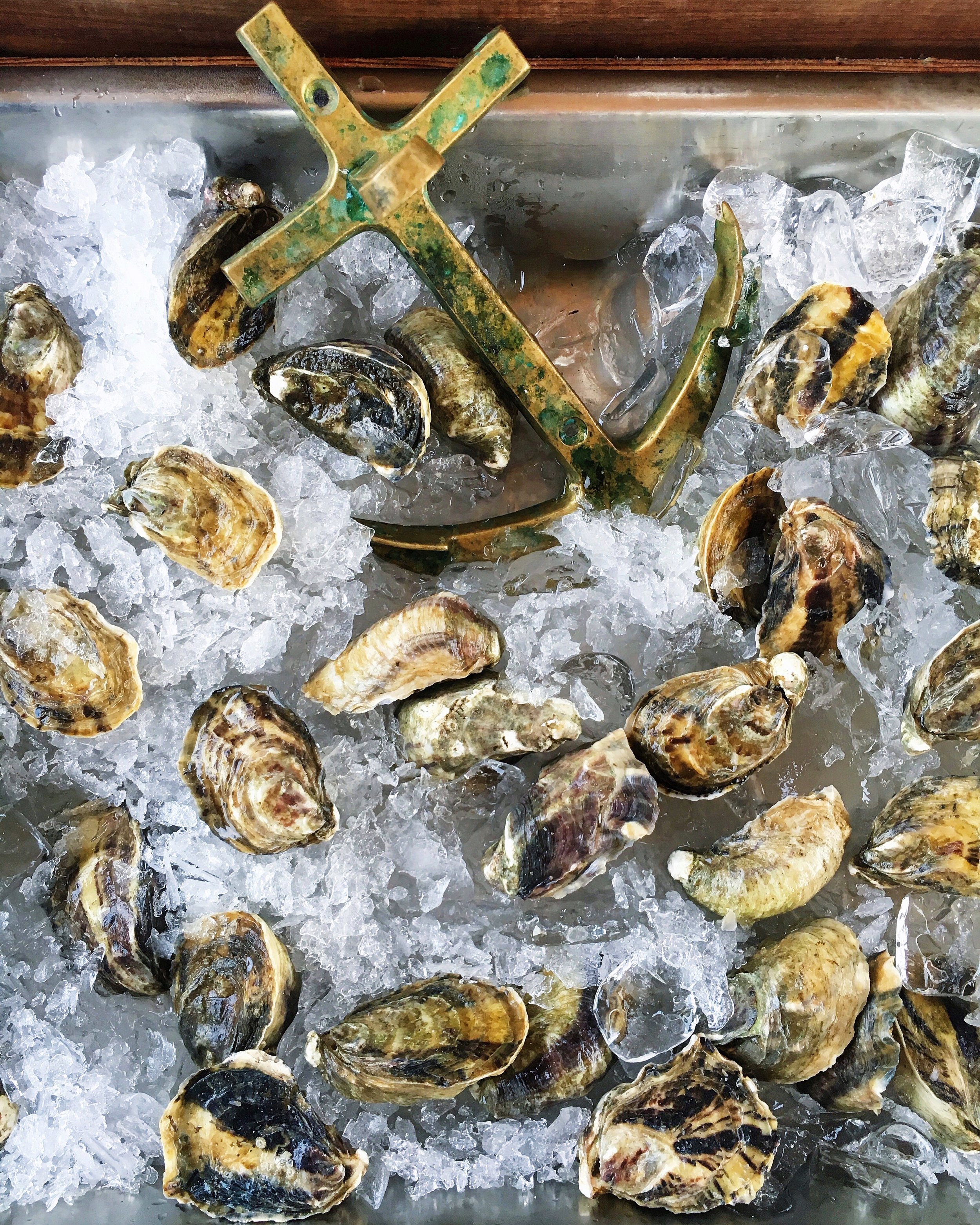 2019 : EAT. DRink. Shuck.
CITYWIDE OCEAN SPECIALS
PARTICIPATING RESTAURANTS WITH OYSTER MENU SPECIALS
Shuck Portland has partnered with the best restaurants in the city to bring special oyster menu items all week. Proceeds from all the slurping and drinking will benefit our charitable partners, doing hard work to restore and maintain oyster populations.
SHUCK THE RAFFLE!
These fine businesses are hooking it up with their delightful goods and services!
Buy as many raffle tickets as you wish, 100% of the proceeds will be donated to The Wetland Conservancy and WEBS to support their efforts to create and maintain a thriving coastal ecosystem full of oysters.
Raffle tickets will be sold online and at all Shuck Portland events. You do not need to be present to win. Your name and email address will be entered into the drawing by your Square account after a complete purchase.
Make sure all fields are completed when filling out purchase information. Raffle tickets are non-refundable. For more information, contact hello@shuckportland.org.
WHAT THE SHELL ARE WE DOING?
Besides shucking our hearts out...
Our goal is to build grass-roots efforts to help restore natural habitats for wild oyster reefs.
Oysters are filter feeders, cleaning up to 50 gallons of water a day, making them a vital part of keeping waterways clean. After the gold rush, the West Coast saw a rise in hydraulic mining, paper mills and population creating a concentration in coastal water pollutants and killing off wild oyster reefs. So, we're working with local organizations to reestablish them.
We're calling on all diners, chefs, and producers who want to make a change by eating sustainable foods, supporting efforts of conservation, and by conveying the message of sustainability for the entire country to see. Join us.

We are ocean ambassadors who love good food, a good party and want to make sure oysters are a part of it all for generations to come.

Lyf Gildersleeve the owner Flying Fish Co. in Portland
Maylin Chavez the Chef/owner of Olympia Oyster Bar in Portland
Jaret Foster the Chef/Owner Tournant in Portland
Natalia Toral our Event Producer fisherwoman
THE WETLANDS CONSERVANCY
Founded in 1981 to partner with communities across our state to permanently protect, conserve, enhance, and restore the physical and ecological values of Oregon's greatest wetlands for current and future generations.

Wetlands clean and recharge our water supply, provide critical fish and wildlife habitat, and protect our communities from floods. They are some of the most biologically rich and productive lands in our state.

"The Confederated Tribes of Siletz Indians, The Wetlands Conservancy, and Oregon Oyster Farms have teamed up to restore native Olympia oysters in the Yaquina Bay. To restore this culturally and ecologically significant species, oyster shell was spread across the bottom of the channel at Poole Slough in hopes that Olympia oysters will settle on them. The ultimate goal of this restoration project is to create a self-sustaining source of Olympia oyster for the Yaquina Bay."
WEBS (Watershed, Estuary, Beach & Sea)
A community committed to sustainability through education. As a result of education efforts by WEBS, by the year 2012, the Netarts Watershed will be recognized throughout the Pacific Northwest as a unique, pristine, and treasured ecosystem, providing opportunities for recreation, enjoyment, appreciation, and learning. Encouraged and led by WEBS, the local community will support and be engaged in the sustained stewardship of Netarts area beaches, estuaries, wetlands, and watersheds, resulting in their protection and preservation to provide a permanent habitat for wildlife, a resource for learning, a spectacular venue for recreation, a model for other communities, and a continuing source of enhancement of the local economy and quality of life.